Washington DC Special Events Planning and Custom Fabrication Source
The Uniquely DC, Washington DC Destination Management Team is based in the the Washington, DC Metro area and regularly services the District of Columbia, Baltimore, Maryland and Virginia markets with high quality convention and meeting services. We know meeting production in the USA!
Uniquely DC, LLC - dba Uniquely-DC.com © 2015
Uniquely DC - Washington DC Destination Management
8048 Cessna Avenue, Gaithersburg, MD 20879
Washington DC Casino Events & Casino Parties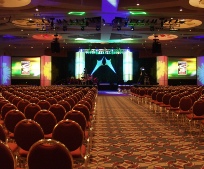 The experience you need - the creativity you deserve!
"At Uniquely DC, we understand that all meetings have varying and changing needs - which is why we have a national network of professional event stage managers, technical directors, technicians and show staff - ready to service your meetings and provide the additional support you may need on a moments notice. With a wide range of STATE-OF-THE-ART equipment available to us, Uniquely DC makes the difference in business meeting production with our team of talented engineers, production assistants, designers and operations coordinators - each who has but one goal - to assure your meeting's success. We want to be part of your team - to assist you in meeting, sharing and growing. Uniquely DC is your Washington DC Audio Visual Productions Headquarters.
You will find that our service levels are second to none and we are priced very competitively from Florida to California. Please take a moment to browse through our website and allow us to prepare a detailed proposal on your next meeting or event. Get on board with the Uniquely DC team today!!"
Uniquely DC truly is …"The Best Way to Deliver Your Message!"



Business Meeting Production
Sound. Lighting, Video, Staging
Creative Design and Fabrication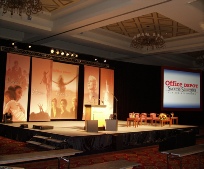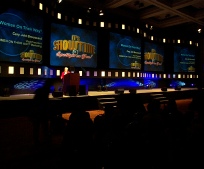 Speaker Coaching/Script Writing
s
Innovative Meeting Concepts




CUNA Mutual Group
"Thank you for the exceptional job you did on our meeting's production. You always come in On-time and On budget."

Harley Davidson
"By far...the best meeting yet. Thank you for the great job you and your crew did. "
Gillette
"Peter, you really did it this time...WOW what a great show!! Need I say more. You and your team did a great Job."