Uniquely DC, LLC - dba Uniquely-DC.com © 2015
Uniquely DC - Washington DC Event and Meeting Production 7895-N Cessna Avenue, Gaithersburg, MD 20879



The Uniquely DC, Washington DC Special Events Production Team is based in the the Washington, DC Metro area and regularly services the District of Columbia, Baltimore, Maryland and Virginia markets with high quality convention and meeting services. We know meeting production in the USA!..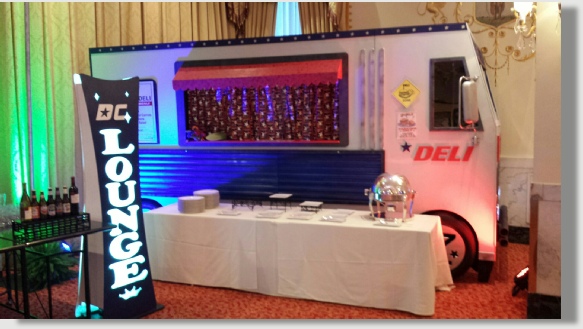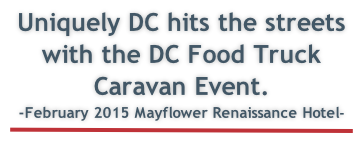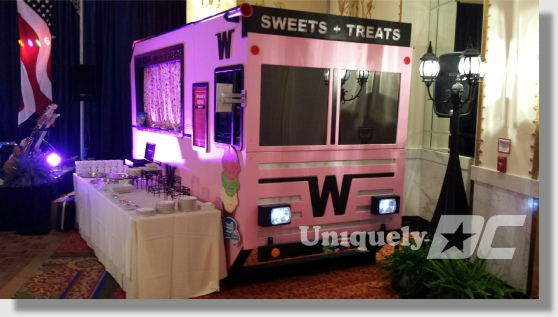 Uniquely-DC Deli Truck - at over 16' long, 9' high and 7' deep - it's like driving the real thing into your hotel or convention center ballroom.
Uniquely-DC lights up all of its fleet of DC Food trucks with LED lights for long lasting - brightness. Festive banner poles, foliage accents and signage bring this event to life in very realistic form. Each of our 3-D themed truck sets allows your hotel or convention center catering department to serve out of the truck windows and build displays in front.
A wonderful themed event that is
….. Uniquely-DC!
Trust your custom themed event production to a company with a team of industry pros who have 30 years of continuous service in the special events and meeting production industry. Uniquely DC will provide you and your guests with high quality special events and fabrication services that your guests and meeting attendees will long remember.
We create lasting memories!
Sweets and Treats - the Adams Morgan Sweets and Treats Food Truck is a great way to display and serve the final course of your next themed event dinner. A fun themed food truck set built to resemble a Winnebago that was transformed into a DC food truck. Check out the detail and use it as a photo opportunity at your next interactive theme party.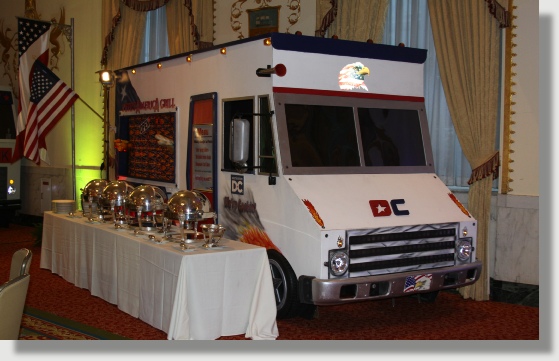 Pete's AmericA Grill Food Truck - hits the ballrooms and convention centers across DC with a host of amazing details. Take a ride with Uniquely DC for one of the best themed adventures in Washington DC, Maryland and Virginia.